MOST AWESOME PHOTO EVER: A GIRL AND HER EAGLE
Meet 13-year-old Ashol-Pan, badass Mongolian eagle huntress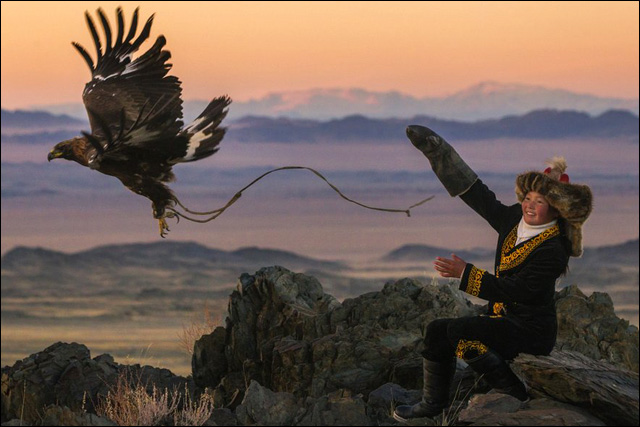 Meet 13-year-old Ashol-Pan, a typical smiling, sweet and shy girl from western Mongolia... who happens to know how to hunt with a freaking eagle. Perhaps the country's only eagle huntress. And she's apparently damn good at it too.
A 13-year-old eagle huntress in Mongolia
Ashol-Pan, the daughter of a celebrated hunter, is the lone girl amidst a tradition of Kazakh boys who start learning how to use golden eagles to hunt for foxes and hares at the age of 13.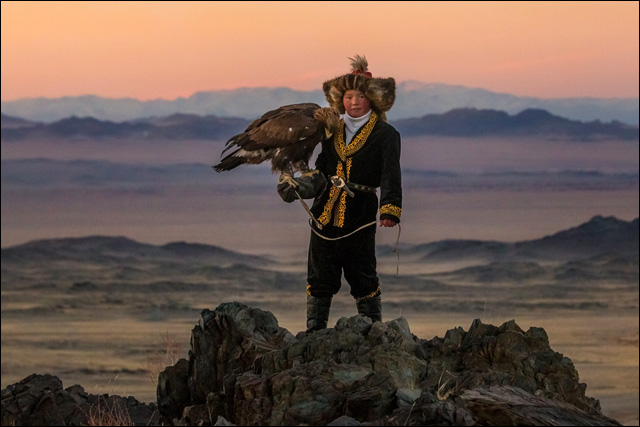 Excuse, Ms. Eagle Huntress, but you are awesome.
reposted from http://blog.angryasianman.com/2014/04/most-awesome-photo-ever-girl-and-her.html